As a key supplier of design and build services to the leisure & hospitality sector, we understand how operators have been affected by the pandemic and identified the type of assistance they may need as the fabric of the sector changed.
This led to diversifying the business, expanding on some already established facilities management services such as planned & reactive maintenance and mechanical and electrical services. This ultimately led to us developing concorde-fm.com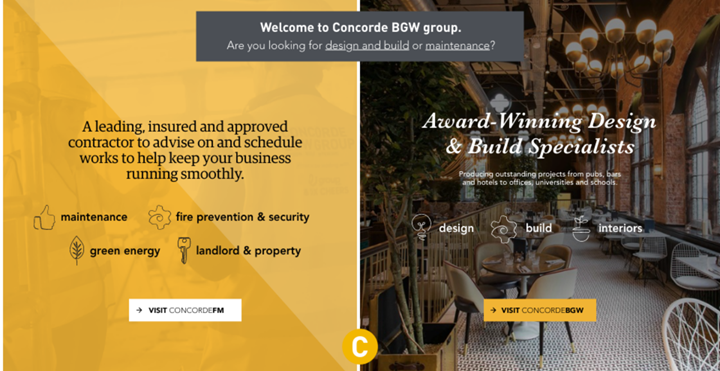 After this, with recent announcements from the government about the Green Homes Grant* and the phenomenon of sustainable energy quickly evolving, it was only natural that we helped clients make the right choice for themselves and the environment. By offering impartial advice and expertise, we are now able to help businesses save on energy bills and provide green energy solutions to suit the needs of their property.
We also identified fire and security services to be of great so will be delivering this as a standalone service to allow clients to secure their buildings when void. 
Finally, we have expanded, acquiring Intend Mechanical & Electrical Services which allowed us to offer more specific electrical and mechanical add-on services.
Our estimated "go-live" date is the end of this month, so keep your eyes peeled!